CMC Marine joins our team!
New partner CMC Marine joins the team of Modern World Yachting with their new line of products! We are thankful for their trust and happy to announce them as the first partner we get to represent in the Yachting market.
#New Partner CMC Marine
In this first official announcement, we would like to introduce CMC Marine to you. Furthermore, we are going to highlight the new products that we are representing together with CMC Marine.
CMC Marine
CMC Marine is one of the world leaders in stabilizers, thrusters and steering of yachts. Besides that, it is one of the first manufacturers of fully electric driven stabilizers in the yachting market. CMC Marine is a well-known company with a reliable track record. Furthermore, it works in great cooperation with reliable partners in the yachting industry making it possible to offer high precision equipment.
#New Equipment
Modern World Yachting is announcing 4 new products namely; Stabilizers, Thrusters, Steering and Intruders. Aforementioned products can be found by following this link. In the text below the new products will be briefly clarified. In this, you will find the specifications of the products and the range of available products. Furthermore, we will enlighten you with a few strong points of these products. Find out more by sending us an email or calling us.
Stabilizer
Stabilis Electra™ is used to increase the comfort of staying onboard on a yacht. Stabilis Electra is designed to offer a higher dynamic and more accurate response, with less noise, less power consumption and greater reliability than its competitors.
The following specifications are available with Stabilis Electra.
Stabilis Electra is fully electric and only uses power when required. With no oil or filters needed there is no risk of polluting the sea or need for removal of hazardous waste.
Thrusters
Dualis Electra™ contains a large range of fully electric thrusters. With a high thrust to power ratio, it is one of the best thruster products available. Besides that, the  maintenance that is required is minimized. This is made possible by the high reliability and durability of the Dualis Electra. The Dualis Electra is built up by using bronze propellers and a high-grade stainless steel shaft.
The following ranges and specifications are available within Dualis Electra™.
Steering
Directa is the world's first fully electric steering system. Directa is compatible with all other CMC Marine products. Directa's availability ranges from yachts with length 22m (72ft) until 80m (262ft).
Directa is available in the following specifications.
Intruders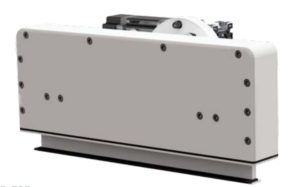 The last edition of the CMC Marine family is the Intruder. The Intruder is the perfect complement to the Stabilis Electra for total platform control. Built-up out of stainless steel it requires little power to quickly control roll and pitch.
The Intruders are available in the following ranges and with the below specifications.

The intruders are fully electric and able to be implemented with Argo™ Integrated Ride Control and other CMC Marine products.
If you are interested in finding out more about these new products make sure to send us an email or give us a call by following this link. If you have not yet read our first announcement welcoming you to Modern World Yachting. you can find the link to the post here.
Kind regards,
Modern World Yachting